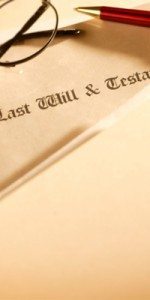 In recent years having an up-to-date Will has become essential for anyone keen to safeguard the interests of their family, dependents or indeed friends. It is no longer simply a requirement for the wealthy or the elderly.
Inheritance Tax now has a potential impact on a large number of estates, due primarily to appreciation in property values. Did you know that Inheritance Tax is chargeable on an individual's estate valued at over £325,000 (as of the 2011-2012 tax year)?  The nil rate band is transferrable for married couples and civil partners.
We are able to advise you on a variety of ways to diminish the impact of Inheritance Tax, therefore preserving your hard-earned inheritance for your loved ones.
We can also provide advice on care for the elderly, to include the impact of residential care and Powers of Attorney, allowing you to give authority to another person to act on your behalf in connection with your financial affairs and many other related issues.
'Enduring Powers of Attorney' has been replaced by 'Lasting Powers of Attorney'. These come in two parts, the first dealing with matters in relation to health and the second dealing with issues such as property and other affairs. We will advise you as to the implications of these changes and their impact upon you and your family.
In addition, our Litigation department can help with making claims against Estates for financial provision. In short, we help private clients with appropriate, time sensitive and financially sound planning for the future.
Please feel free to contact Paul Lawrence by e-mail or telephone or visiting our offices.
Contact Us